Why Work With Us?
Here's what our satisfied customers are saying about us:
Brent is an awesome full-service agent who really goes above and beyond the call of duty to help clients buy and sell homes. He helped us sell our home and then helped us figure out our next steps to finding our dream home. His passion and zeal are contagious and he really made the whole process stress-free and fun. I never had to worry about missing an important date or overlooking valuable information and he was always just a phone call away. He listened to what we wanted and did the research to make sure that no stone was left unturned. I don't know where we'd be without him!
- Jay & Ashley, Brunswick & Durham
I have moved 4 times in 3 years! I bought 3 houses and sold 3 houses! Brent & Lisa were invaluable!! Time & time again they both went above and beyond to make my moves smooth and easy. This team works together, making sure the client is always first. If you want a first class reality team, call Portside and get connected to Brent & Lisa.
High Praise For Portside Realty Group This is the team to choose if your hope is to be kept informed and guided smoothly through a process they understand fully. Brent & Lisa helped me sell my home and purchase another with all the ease and trust you hope for when choosing agents. In my estimation and experience they are the very best!
Share your own experience HERE!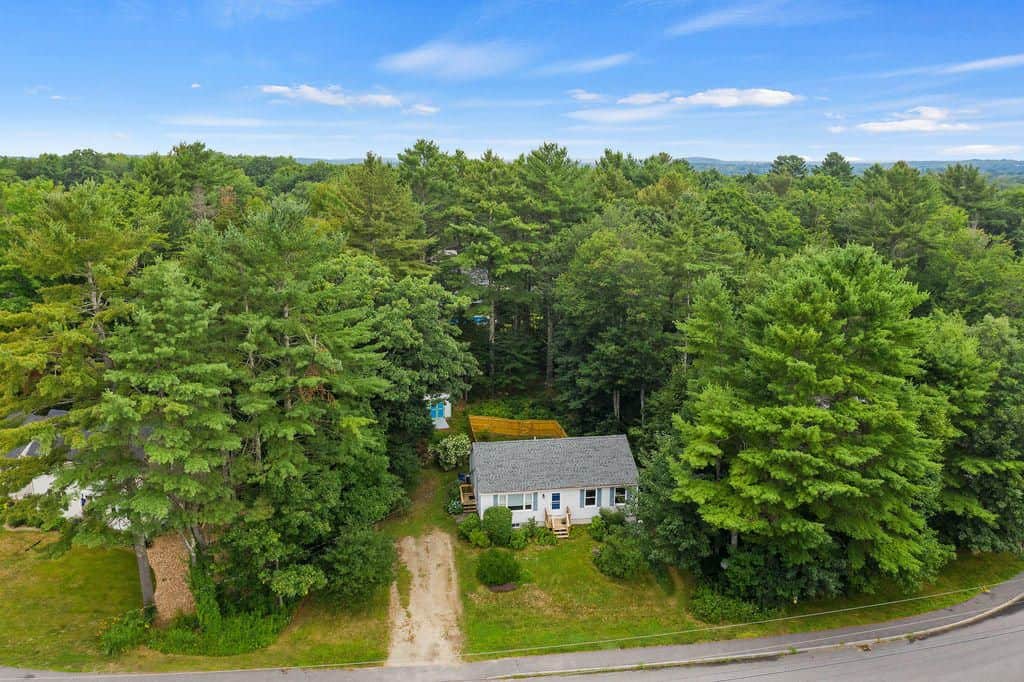 Brent and Lisa are amazing! We used them to buy our house and sell our previous house. We recommend them highly!
Share your own experience HERE!
View this property
Lisa and Brent were awesome! Our experience with buying our first home was a great. They are both very knowledgeable and were able to help answer all of our questions and help us close within a month of putting an offer in. We couldn't recommend them more!!!
02/09/2022 - Andrea Beaulieu
Bought a Condo home in 2022 in Bath, ME.
Share your own experience HERE!
Brent and Lisa helped us with purchase and new construction oversight as our condo was being built while we lived out West. There were many loose ends to manage on their part. By the time we relocated to Maine, our condo was move in ready and absolutely gorgeous. We could not have done this without them. Since then, several of our friends have hired Brent and Lisa and received same exceptional service. They are now our realtors "for life."
Share your own experience HERE!
Lisa and Brent are super agents. It was my first time trying to buy a home, and they successfully helped me with the entire process. I really didn't think there was any chance I could get this home in this market but they made it happen. I don't live in state where I purchased, which made it even more important that I included a team that new the area and everyone/everything involved. Couldn't be happier with how it all went down. Would recommend 10/10.
02/15/2022 - Peter Lobozzo
Bought and sold a Condo home in 2021 in Portland, ME.
Share your own experience HERE!
Brent & Lisa were amazing to work with on the buying, and then a few years later, selling our condo in Topsham, Maine. When we first met Brent, my wife and I had no experience purchasing a home. The two of them held our hands, taking the time to explain every step of the process. Having Brent & Lisa in our corner gave us confidence and put us at ease through the process. After a few years, when it was time for us to start our next chapter, my wife and I knew exactly who to call to help us sell the condo. If you are looking to buy/sell/invest here in the Greater Brunswick area, there is no other team I could imagine working with.
Share your own experience HERE!
View this property
Highly likely to recommend 5.0
I recently worked with Lisa and Brent on the sale of my first home and the purchase of my second. They are very knowledgeable about the real estate market as well as the needs of a growing family. I felt supported through the entire process and would greatly recommend this real estate team to anyone in the Greater Brunswick region that is looking to purchase or sell a home.
09/06/2022 - parkerbradfordmadden
Bought and sold a Single Family home in 2022 in Topsham, ME.
Share your own experience HERE!
Lisa and Brent are the best realtors we're ever worked with and we've owned 11 properties in the last 40 years! They were extremely knowledgeable and cheerful at the same time They were very responsive and took care of details way beyond what was necessary. They knew everyone in this new area and had excellent recommendations for whatever we needed. And they were willing to arrange for and meet contractors for us whenever necessary. This was the smoothest real estate transaction we've ever experienced and this was totally due to Lisa and Brent @Portside. We can recommend them without reservation!